Lyme Regis, Axminster and Seaton - views and information for holiday visitors
The intricate streets of the town, lined with many buildings of historical interest, converge in Trinity Square where the parish church of St. Mary the Virgin stands on the pleasant Minster Green. This church, which is the oldest building in Axminster, enshrines the history of the town.

Axminster boasts many small specialist shops, including a bookshop housed in a building with a very interesting history. Axminster shops are a pleasure to visit and, whether you are buying or just browsing, you will find that old fashioned service is still practised in this part of the world. The town's modern amenities, including the indoor swimming pool, sports complex and supermarkets, are positioned away from the town centre enabling it to retain its special character.

In the early part of the 13th Century, the town was granted a Royal Charter giving it the right to hold a weekly market and a yearly fair. These rights are still exercised today. On Thursdays the town bustles with street market, and farmers come to buy and sell at the livestock auction. The June festival now replaces the yearly fair.

In 1755, Thomas Whitty made the first Axminster Carpet, starting a tradition for the highest quality carpets, which has lasted to this day. You my visit Axminster Carpets showroom where their carpets are on display, and learn more about the company's history.
>> Back to Lilac Cottage, Allsaints Smallridge (Sleeps 6) <<

Lyme Regis
Lyme Regis is a fascinating and ancient town, full of things to do. Fishing trips are easily arranged.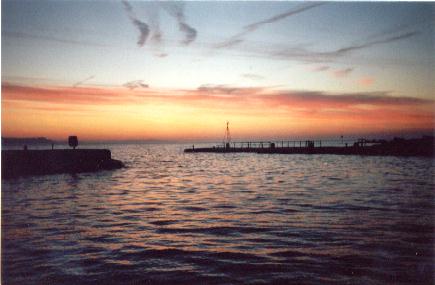 Those famous pier steps, as seen in the film of The French Lieutenant's Woman !
The gatehouse at Shute
Seaton
Seaton is famous as a seaside resort with wide sandy beaches, and a tourist tramway.
>> Back to Lilac Cottage, Allsaints Smallridge (Sleeps 6) <<